In Aug. 2020, I joined the 8-person Marketing Team at  
Expert Institute
, a legal SaaS. I was hired as Expert Institute's second designer and have been able to take on a great amount of responsibility launching their eighth product: strategic research. 
​​​​​​​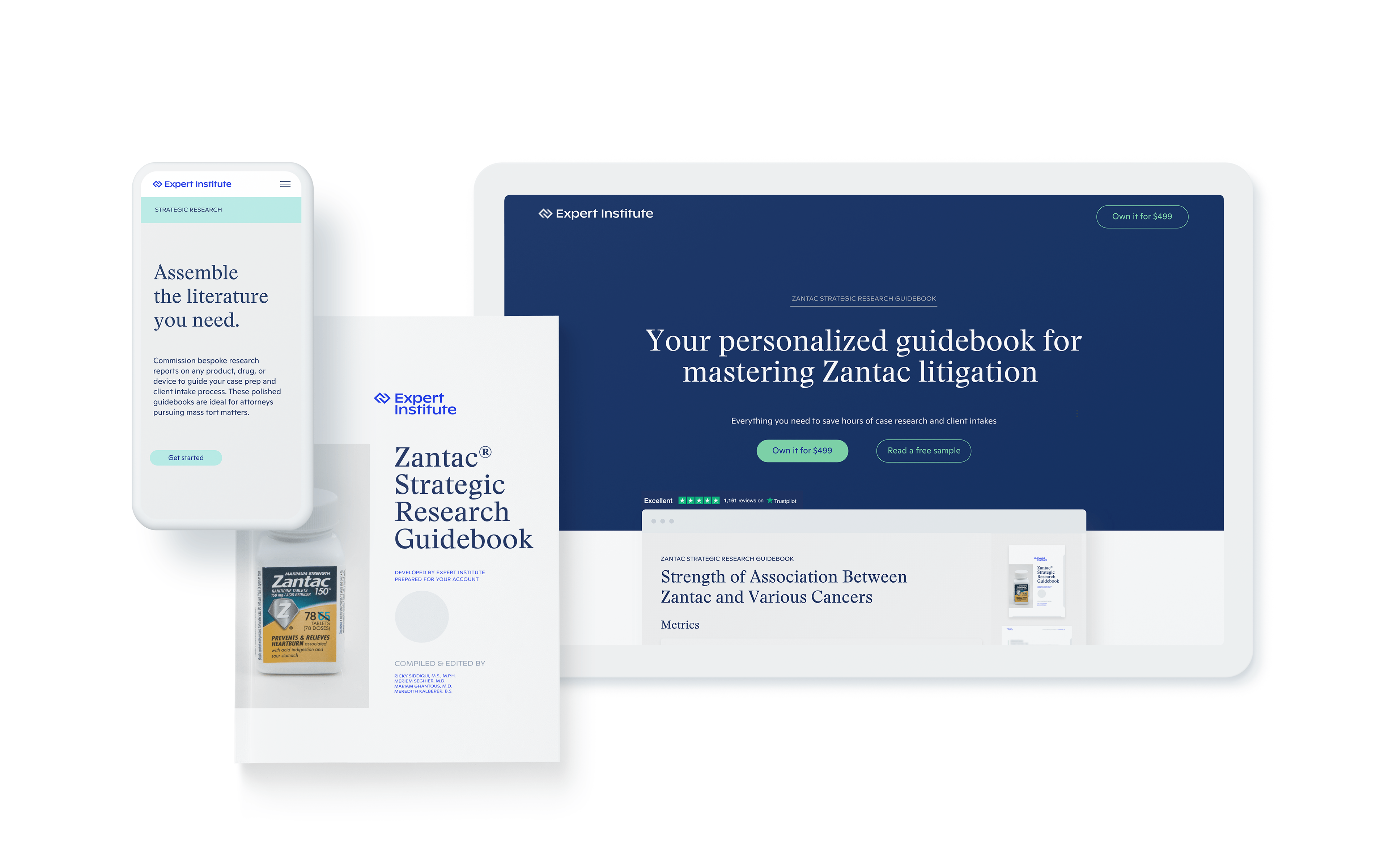 Commission bespoke research guidebooks 
Expert Institute offers a slew of seven existing products (their SaaS platform, case clinics, phone consultations, expert search, and more) that work as an extension of law firms. Expert Institute leverages reliable data and analytics to strengthen attorney cases. Their eighth product is Strategic Research. Users can commission bespoke research reports on any product, drug, or device to guide their case preparation and client intake process. 
How might we future-proof the guidebook?
We knew we would design a polished guidebook on Zantac litigation, but understood that this guidebook would be the first of many commissioned bespoke research reports. I focused my efforts on how to design both InDesign and Google Documents templates that could be used for strategic research reports in the future. 
We also knew that this guidebook would be for sale, so I designed the corresponding landing page, e-commerce module, email templates, and social media assets to sell their first strategic research document for $499. 
​​​​​​​
Who has skin in the game?
I performed cross-sectional qualitative research with employees in design, development, marketing, research, and sales to determine the best way to deploy strategic research. I made sure no team was left behind and listened to all concerns and opinions.
✓ 
Google documents template
✓ 
Email
split
tests designed email templates sent to 10,000+ users
✓ 
LinkedIn In-Mail campaigns
✓ 
Specific landing page with e-commerce form
✓ 
More general strategic research product page 
DEFINING THE USER EXPERIENCE
Email marketing was a pivotal part of the e-commerce journey.
Introducing, strategic research guidebooks 
I designed a friendly experience supporting users who commission bespoke research reports on any product, drug, or device.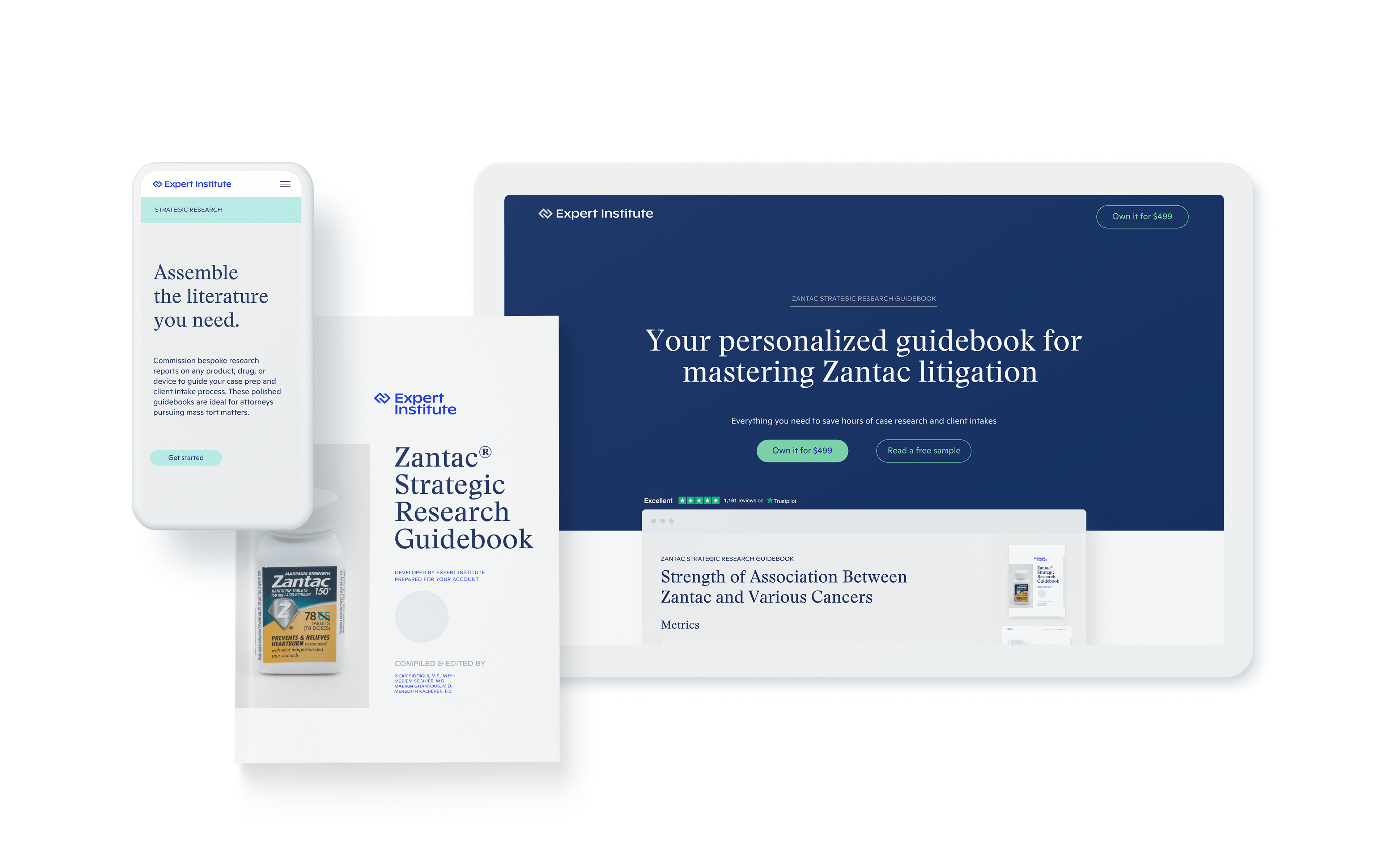 ✓ 
Assemble the literature you need
Commission bespoke research reports on any product, drug, or device
Access a product overview
Review all available literature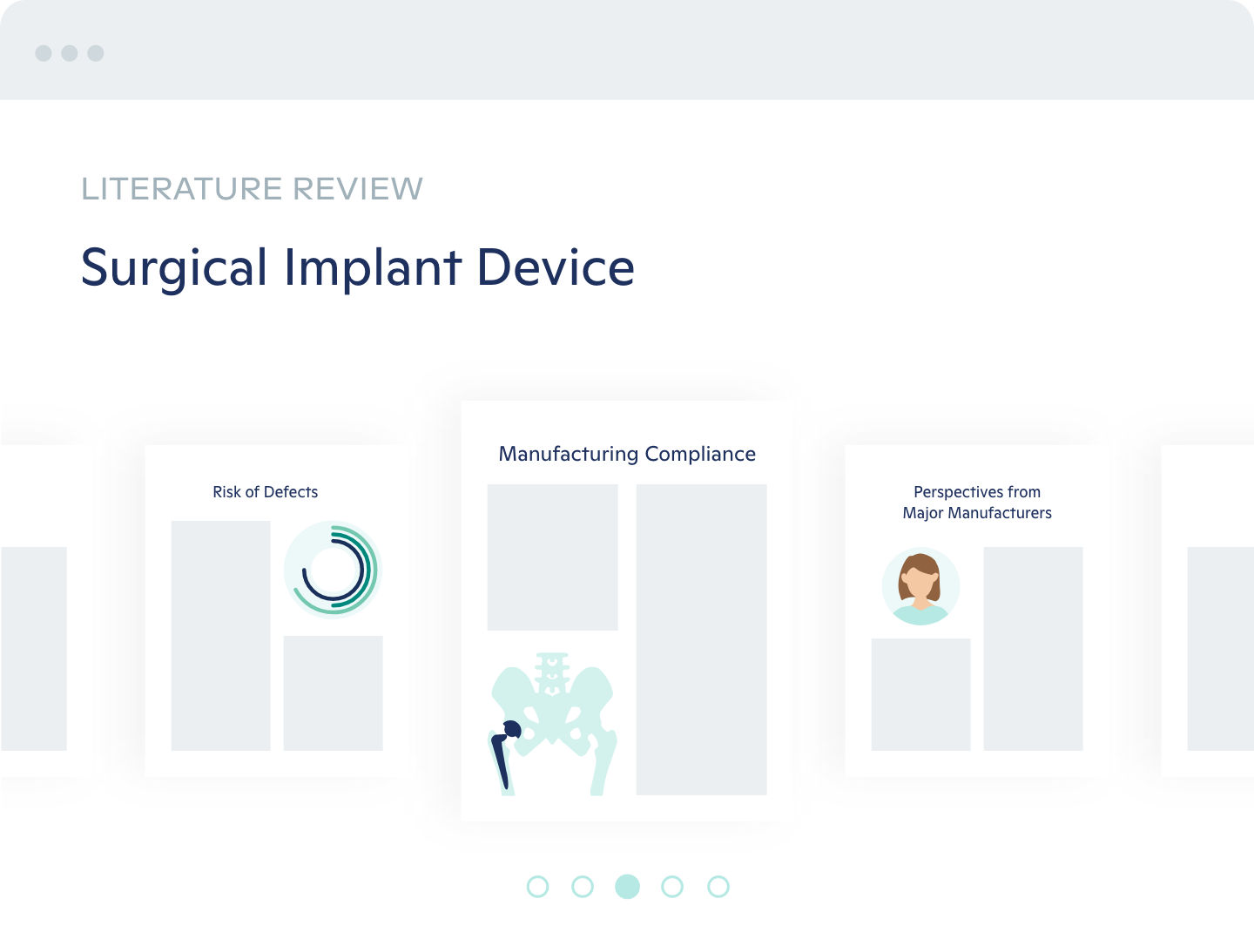 ✓ 
Jumpstart your case prep
Roundup of relevant studies, journal articles, and research publications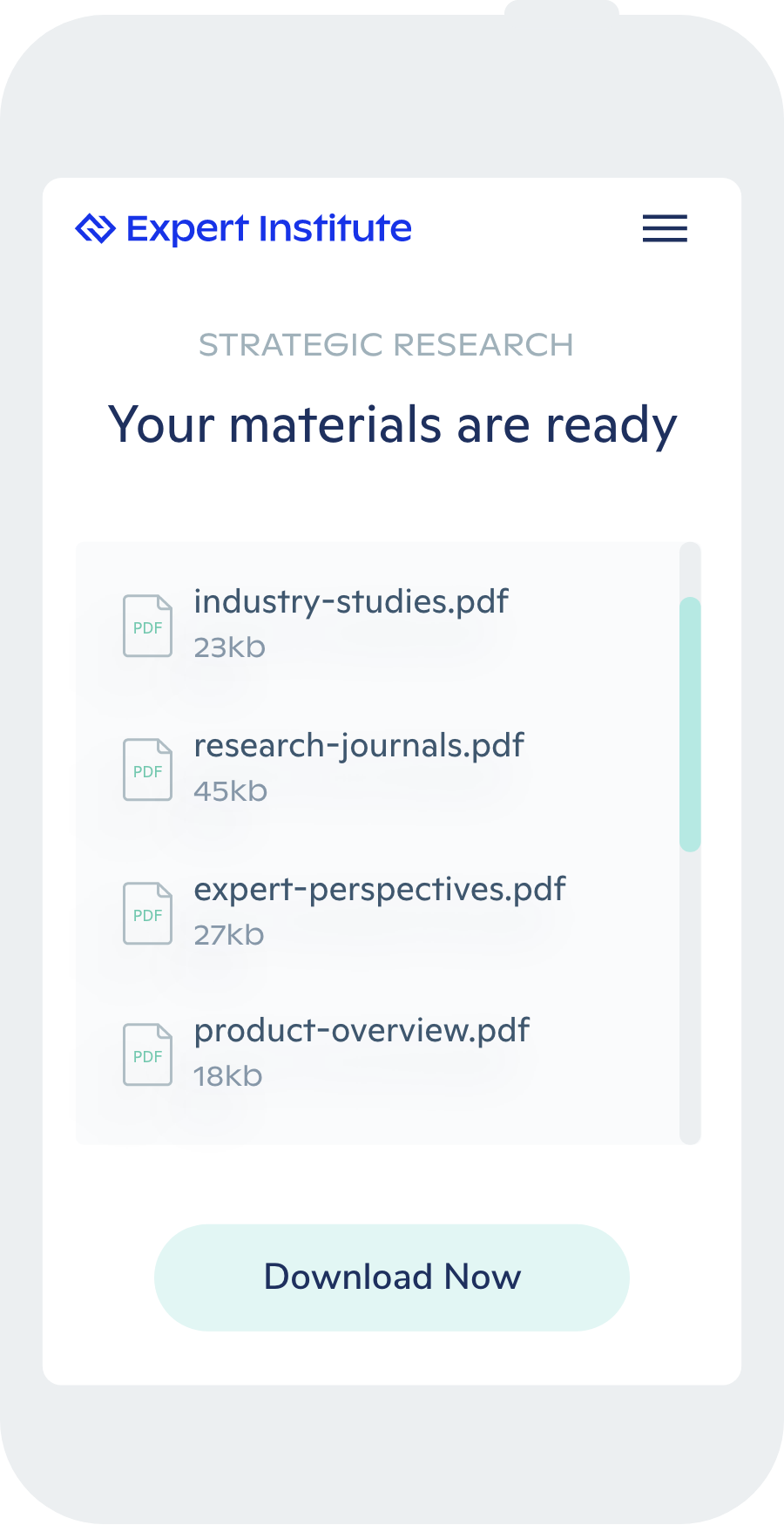 ✓
Master Zantac litigation
Access all the research you need to win your Zantac case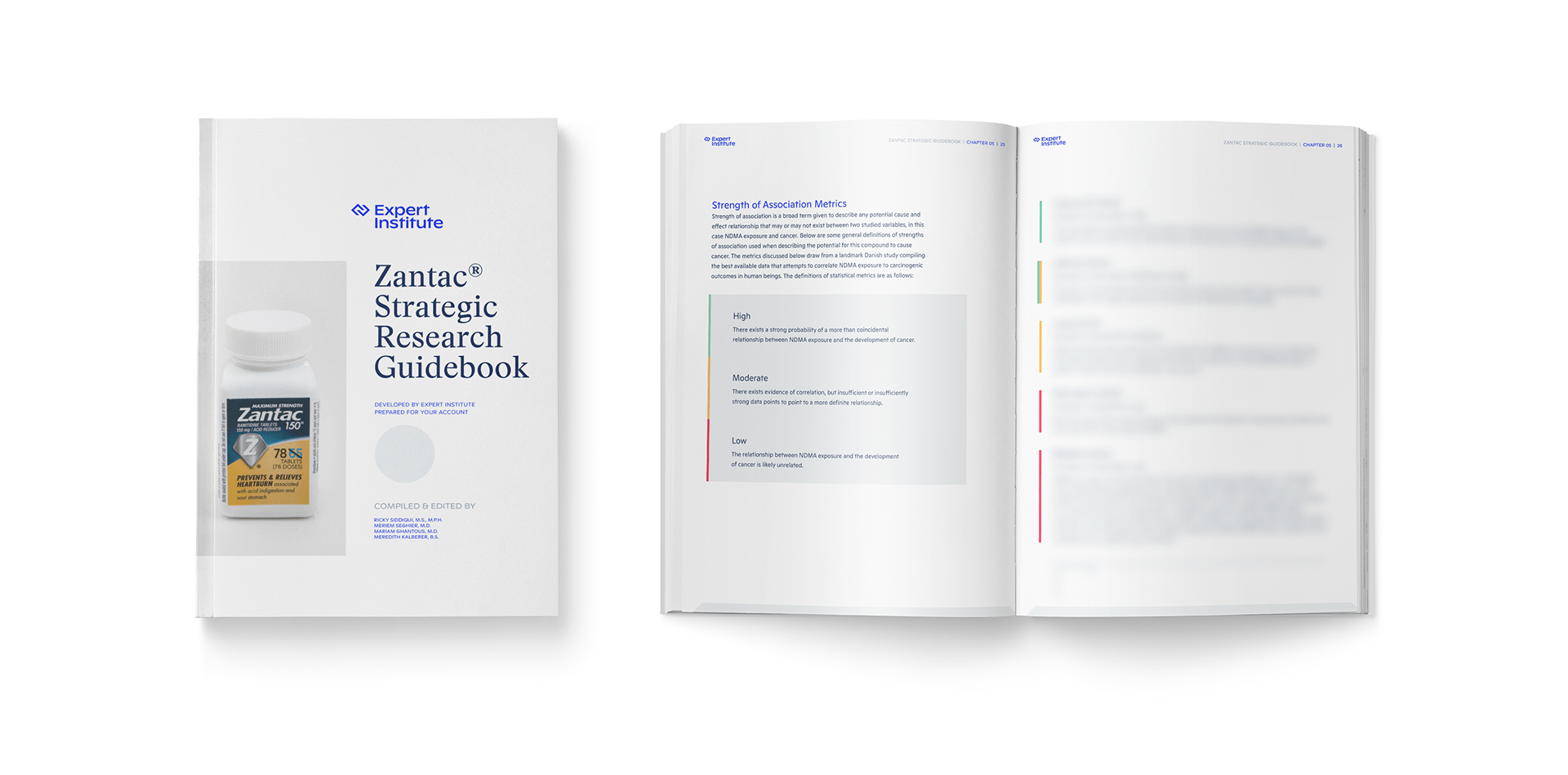 Results & next steps
​​​​​​​
The product is launching after Thanksgiving 2020. 

"Thank you so much for doing such brilliant work with the Strategic Research documents. You've made our work on the Medical Research Team much easier and we feel empowered knowing your template is so easy to use."
"You totally crushed it!"
Interested in future-proofing your design systems? Let me know on
LinkedIn
.