I researched how college students experience anxiety and designed an app to help them better manage their stress.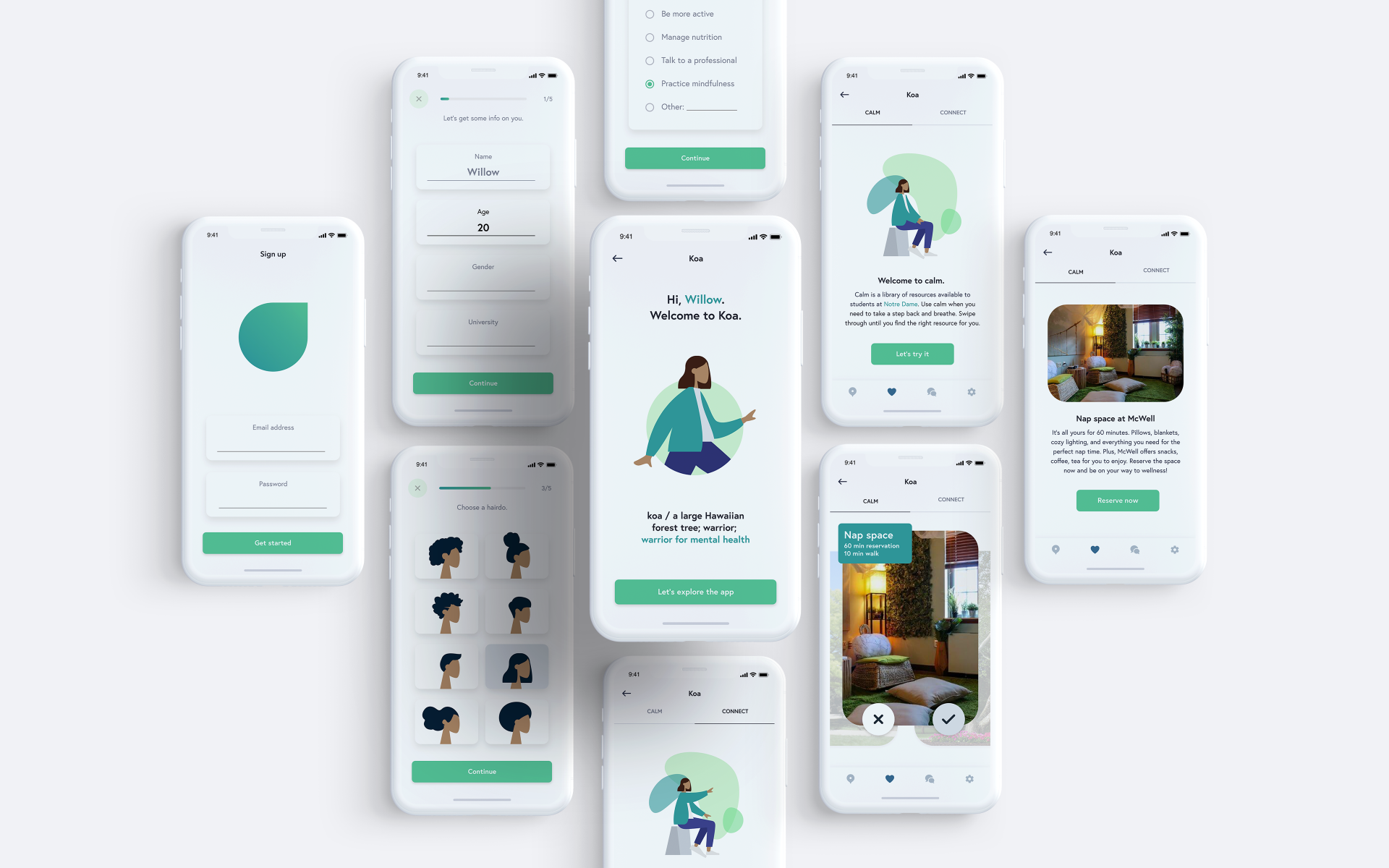 How might we break barriers inhibiting anxiety care?
The American College Health Association
surveyed
19,684 undergraduate students in 2018. They found 3/5 students have experienced debilitating anxiety for at least two weeks during college, while only 1/5 have sought help for that anxiety.
Performing generative research
I
interviewed
 stakeholders including friends, professors, administration, and health services. They all have the power to instigate or mitigate student anxiety.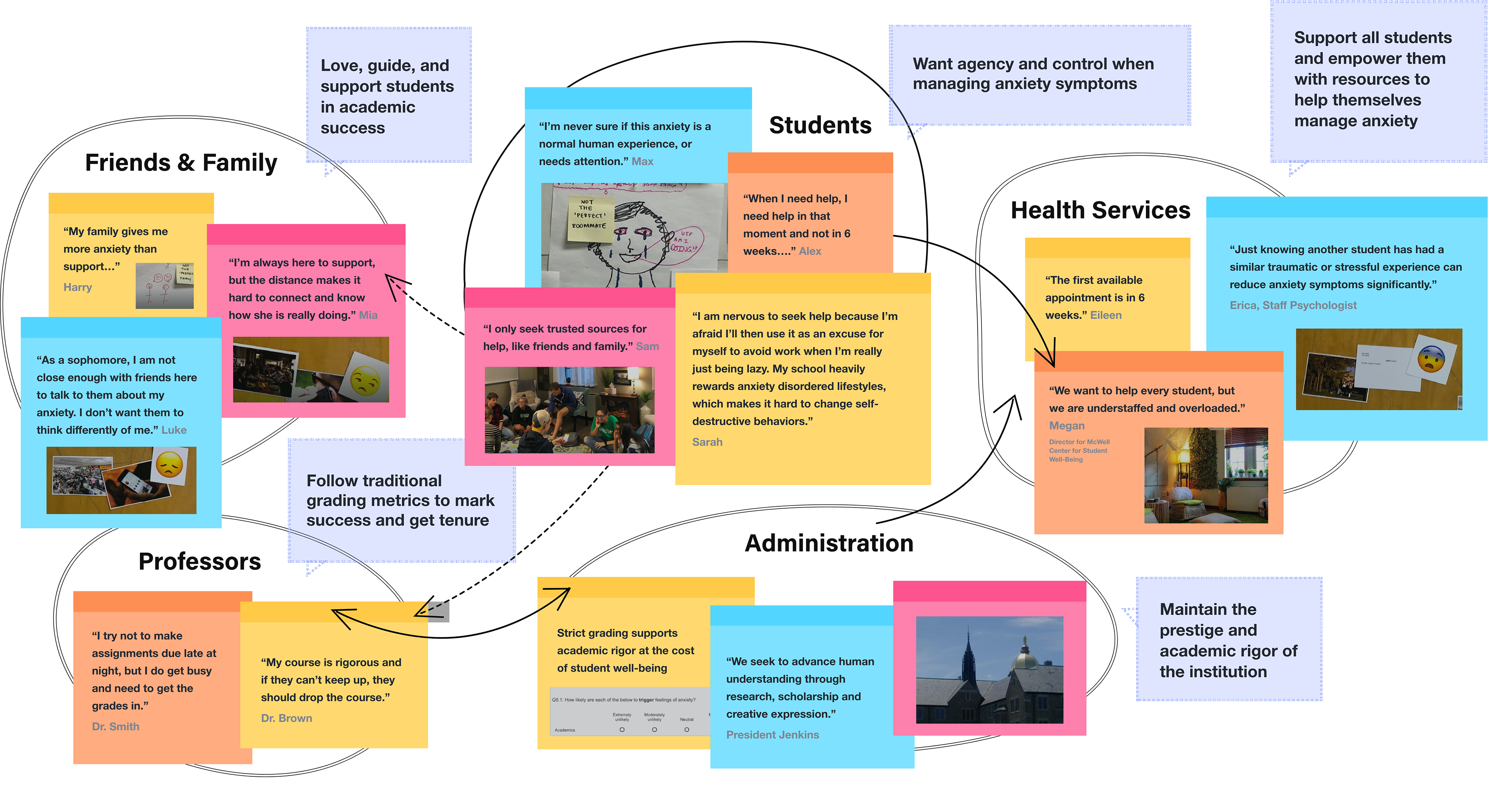 I directed a
card sort
 1-on-1 with 25 students to understand when anxiety attacks. Students chose one card from each bucket (experience, location, emotion) and shared their stories.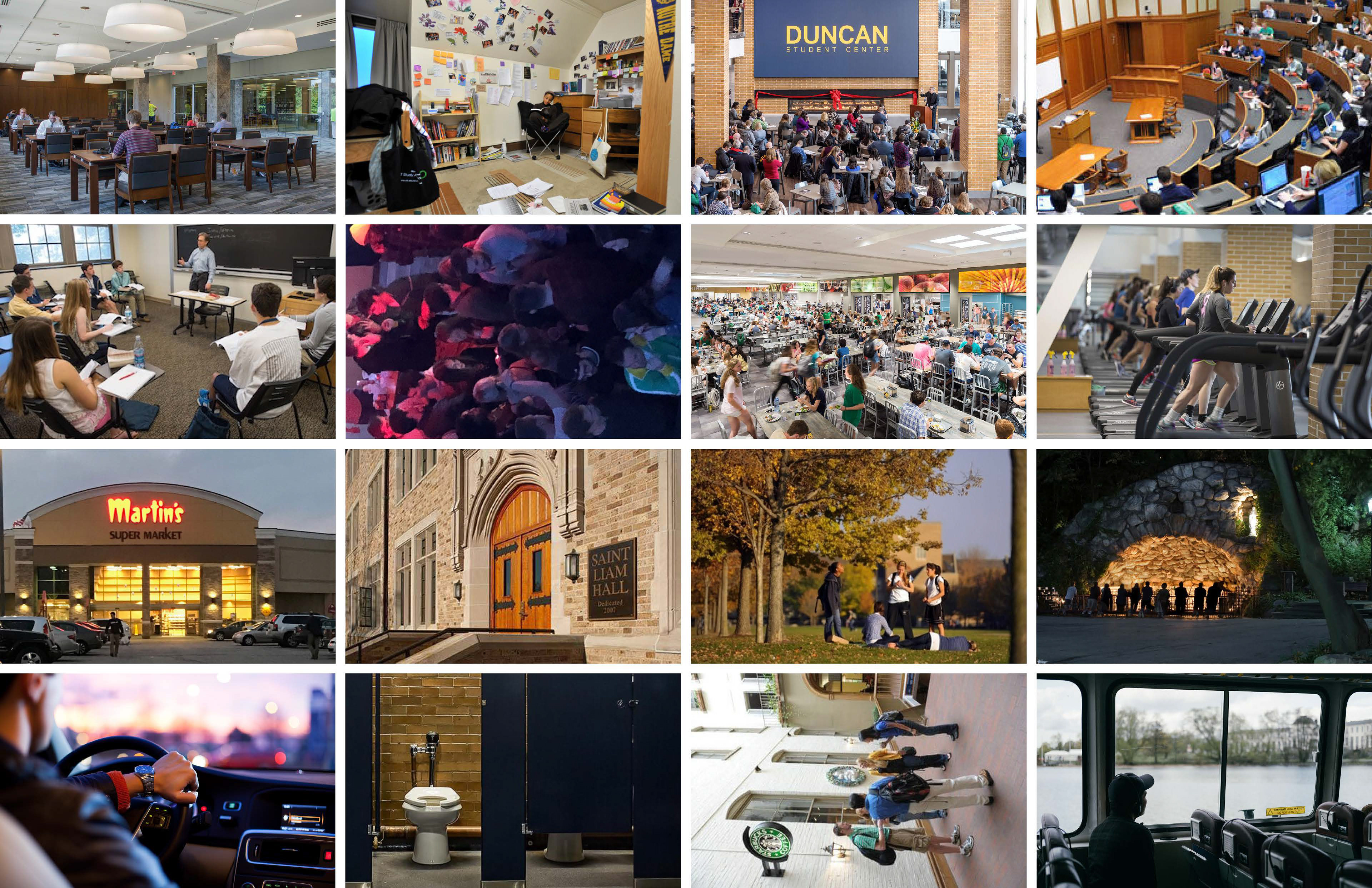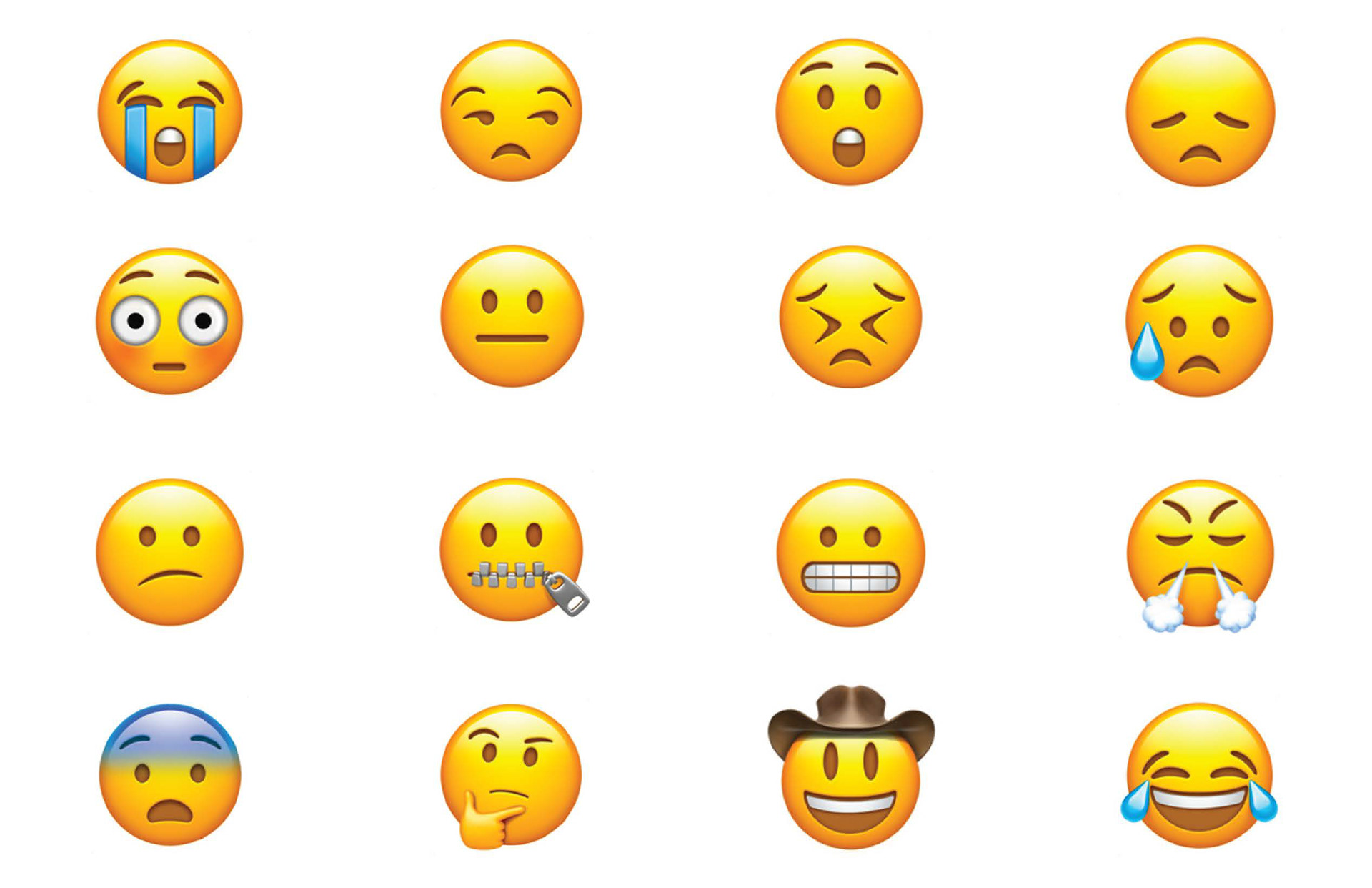 I invented a
drawing game
to understand what triggers anxiety. I went up to 12 small groups of 4-6 students in dining halls and public spaces and asked them to draw the last time they felt stressed.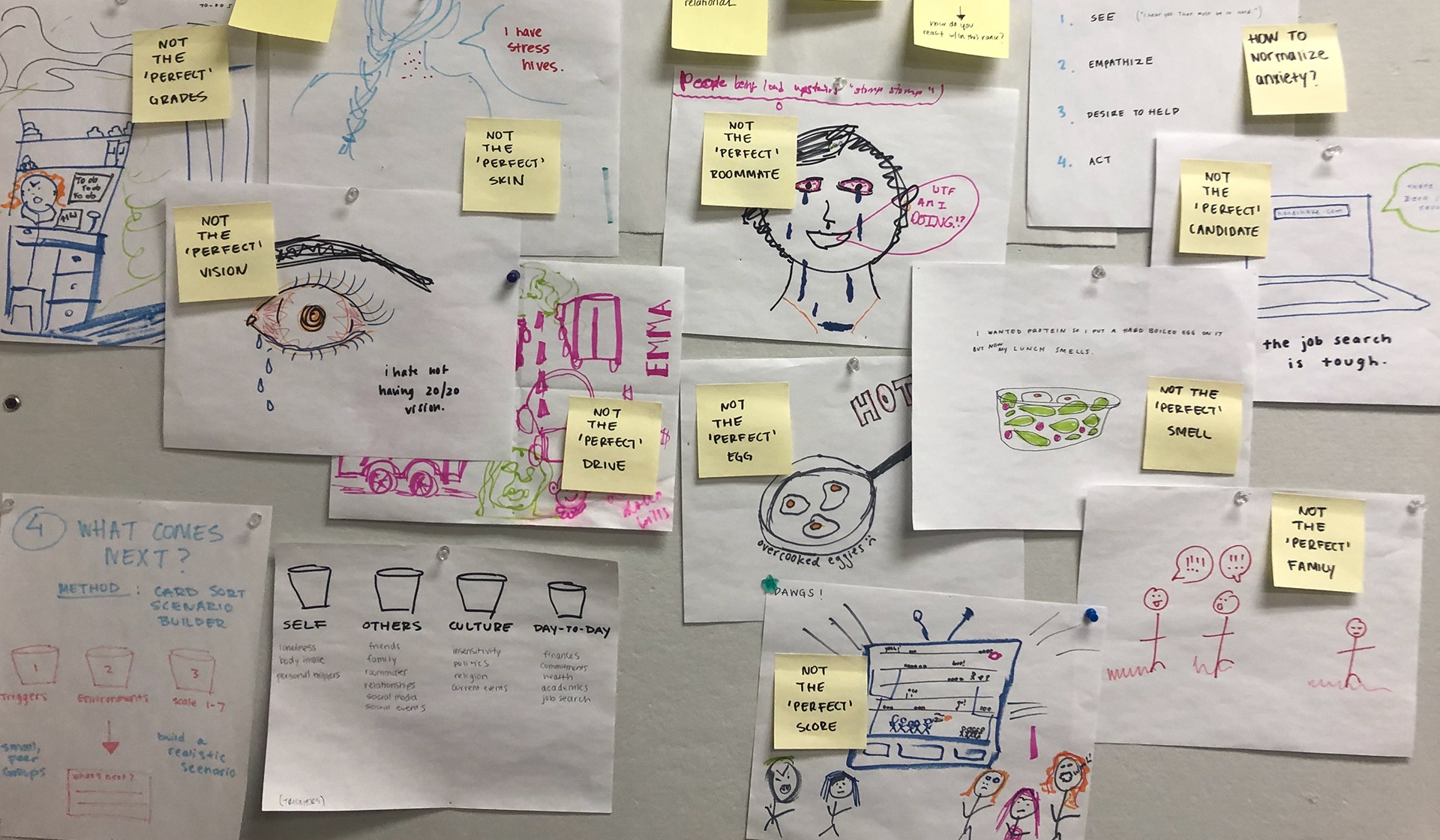 I
surveyed
120 students worldwide to understand what triggers their anxiety and if they have faced any barriers in seeking help.
Students "feel anxious about getting help for their anxiety" because there are too many disjointed mental health resources. The design would succeed if it spoke to student pain points, and so I endeavored to improve anxiety care accessibility.

I led a 1-hour design ideation session with my six classmates. We produced hundreds of sketches. We agreed the design should exist as a mobile app so students can have easy 24/7 access to anxiety resources.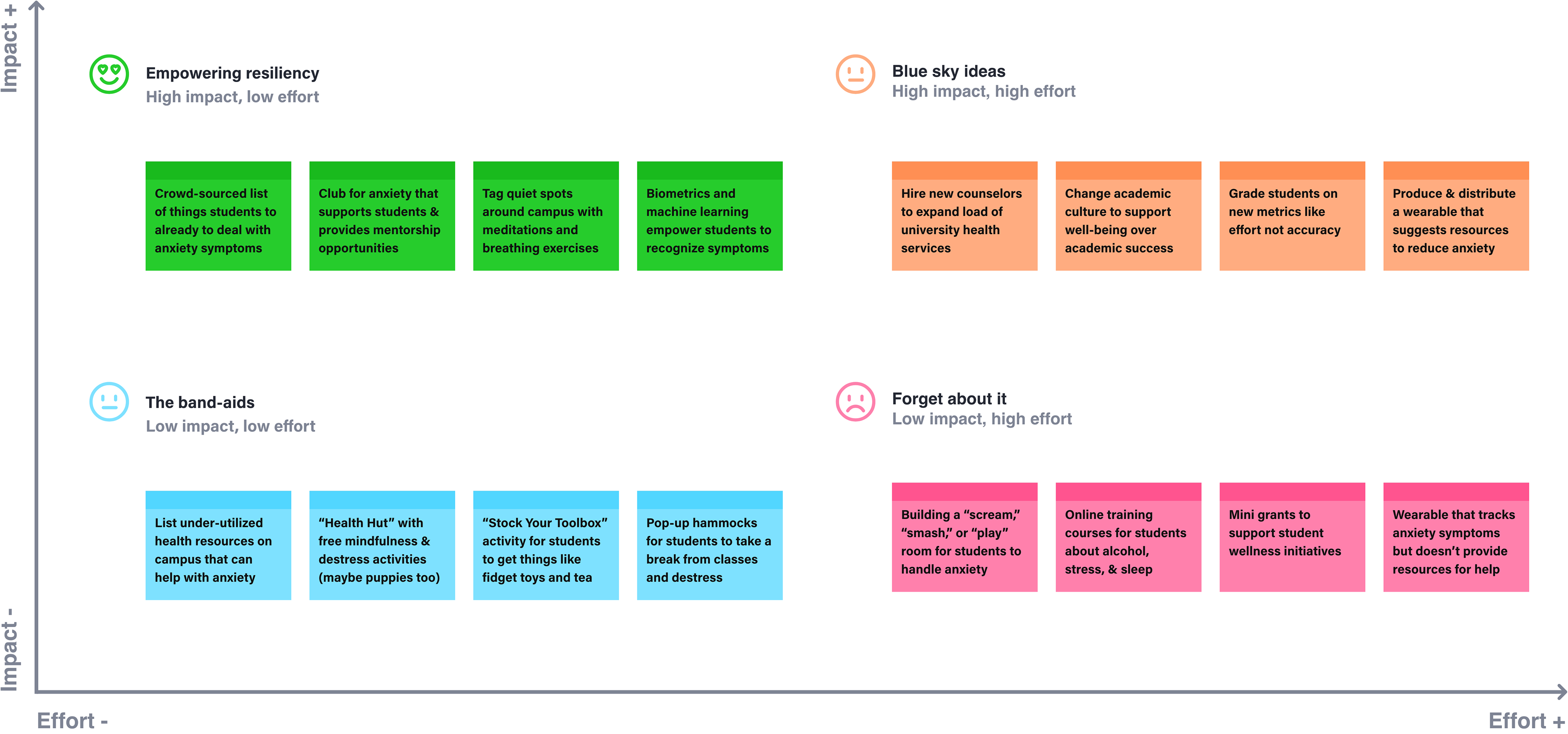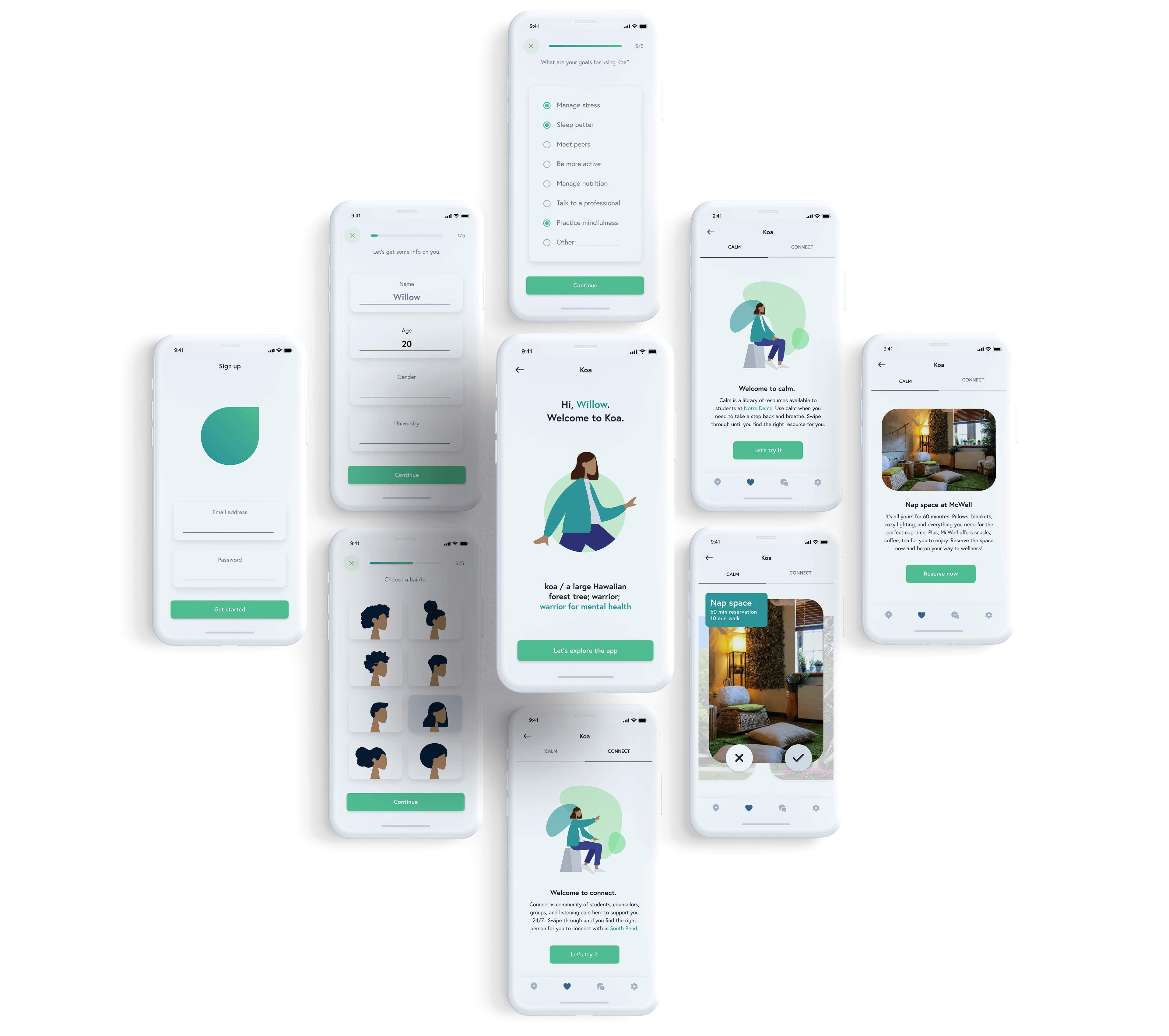 "Claire's research and design work on this project went well beyond the traditional and the expected. By capturing in-depth user insights and needs through a multitude of creative research methodologies, Claire was able to define an inspiring and thoughtful product solution that brings real value to those in need. My only hope is that Claire continues to work on this project so that it becomes a reality."
✎   
Jim Rudolph, Project Advisor, Industrial Design Professor
Woah, you made it all the way here. Thanks for reading! Feedback on the research? Want to talk about designing for impact? Say hi at
clairemsquire@gmail.com
.